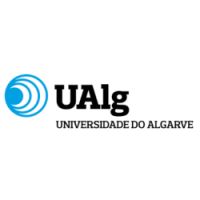 Located in the south of Portugal, in a region of Mediterranean climate sought by thousands of tourists, the University of Algarve (UAlg) is headquartered in Faro, the capital of the Algarve. Its privileged location next to the International Airport of Faro and the great number of new air routes connecting to the main Portuguese cities (Porto and Lisbon), Europe and the World, as well as the excellent conditions that, together with the region, have to offer, this academy acquires a central and international status, visible in the streets of the city of Faro, which receives annually about 2,000 international students from more than 90 nationalities.
The UAlg has been multiplying and consolidating its training offer in its three campuses, two in the city of Faro and one in Portimão, and offers undergraduate and integrated master's degrees, masters and doctorates, which are distributed in its major areas of training: Arts, Communication and Heritage; Economics, Management and Tourism; Science and Health Technologies; Exact and Natural Sciences; Social Sciences and Education and Engineering and Technologies. With classrooms and study rooms, amphitheatres and laboratories for teaching and research activities, libraries with online access, Wi-Fi in all campuses, accommodation for more than 600 students, catering services, medical services, cultural and sporting activities, the University of Algarve and the region provide the ideal conditions to study, investigate, undertake and foster personal enrichment.
Scientific research has been a fundamental factor for the development of the University, placing it in a trajectory of national and international affirmation. The excellence of its research and development activities translates into a dense network of partnerships established with universities and R&D institutions from around the world in a wide range of fields.
With 43 years of existence, appears for the sixth time in the Times Higher Education (THE) Young University Rankings 2022, which analyzes the performance of higher education institutions created 50 years or less ago, standing out in the indicator that evaluates the international projection.
It is on the list of the best in the world in the Shanghai Ranking's Global Ranking of Academic Subjects 2022, standing out again in the area of Hospitality & Tourism Management, in places 76-100, followed by the area of Oceanography, in places 151-200.
It also integrates for the fourth time the Times Higher Education Impact Rankings, which assesses the performance and contribution of universities globally for the Sustainable Development Goals (SDGs) of the United Nations. UAlg was positioned in 201-300 in the overall classification of THE Impact Rankings, among 1406 Higher Education Institutions (HEIs) from 106 countries.
Type of Organization
Education/Research